19 year Old Boy Who Married His 17 year Old Lover are blessed with twins
The joy of lovers is to get married and the Highest Blessing that Follows is to have Children.
This Two young Lovers got married in their teenage age, People were Complaining that they are too young to get married Because of their Religious, Cultural beliefs.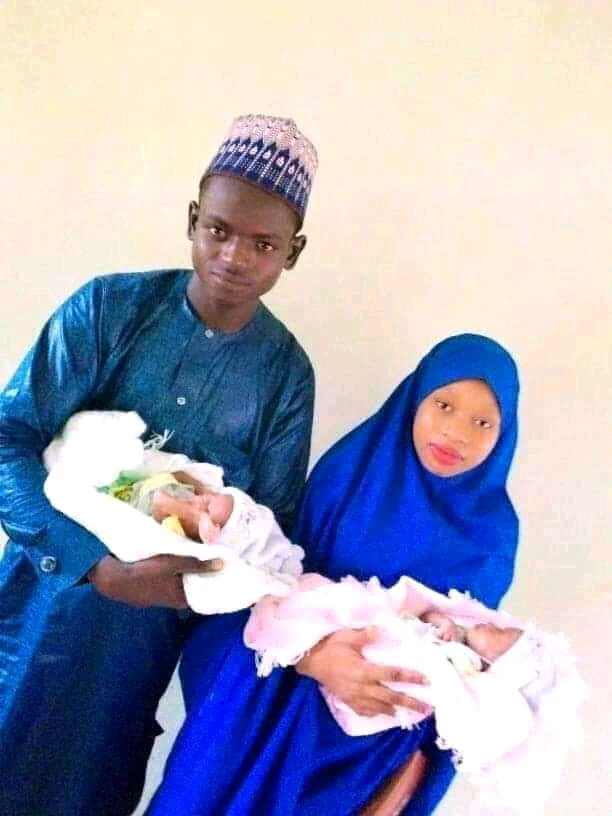 Some Medical personnel said its very dangerous for Children of their age to get married and try to bear Children, because medically, there are certain diseases associated with Early marriege that can destroy their Marriage life.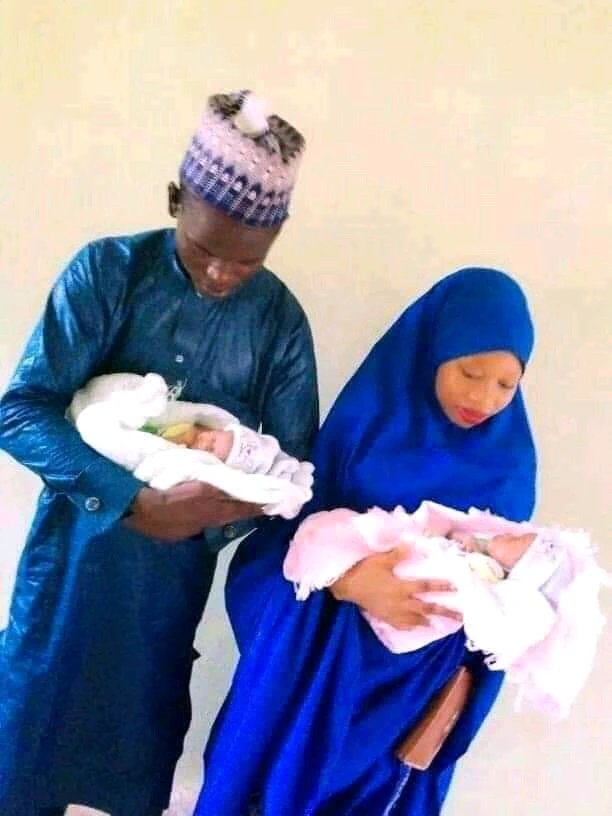 But Islamically is not bad, In some places like Fulani Communities Teenagers got married at younger age and to God be the Glory, Now this Couple are very happy to welcome their Twin Babies, Both mother and Children are all in Good health Condition.
May God bless their children and Protect them from all predicted disease associated with Early marriege.