You Cannot Arrest A Man of God, Mother of raped Girls defends Pastor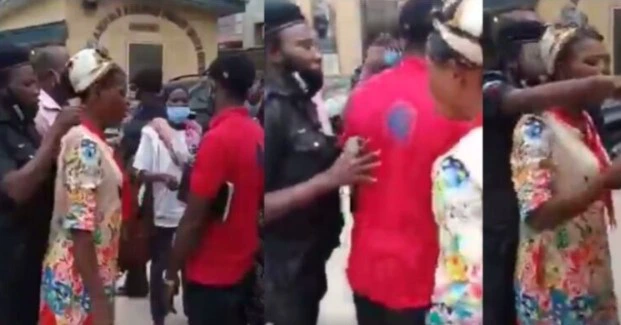 A Self acclaimed pastor whose name is Pastor Nduka Anyanwu 48 who allegedly raped and impregnated two underage sisters 17 & 13 years old girls at the Oshodi vicinity of Lagos State. The pastor has been sleeping with these two girls over a period of time all in the name of casting out evil spirits from them.
The mother of the two young ladies Can be seen in a video trending online, shielding the "Pastor" from arrest by the police. Telling the security personnel that
"You Cannot Arrest A Man of God" leave him alone as she swoops into action defending the pastor from been arrested.
The 'Man of God' allegedly said that he would marry the 17 years old girl but will however procure abortion for the 13 years old child.
This incident happened in oshodi and had caused a bit of a comotion recently. One would wonder why the mother of the girls took to the defense of the pastor.
See some random reactions to the incident on social media