Thief Terrorising Students In Nekede Caught Stealing Generator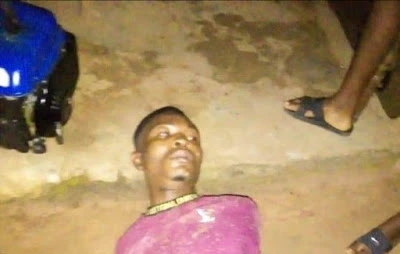 A man who allegedly terrorizes students of the Federal Polytechnic Nekede, Owerri, (FEDPONEK), living in lodges outside the school have met his waterloo in the early hours of Friday, July 31.
According to reports, the thief, who is allegedly an indigene of Umuerim, was caught at about 4am, stealing a generator set from a lodge called 'Famous House' at Umuofocha in South Africa, Nekede.
Sources revealed that a man identified as Kofi, saw him stealing the generator and gave him a hot chase. He was finally brought back to the lodge and the occupants were alerted.
A source told Nicolekaima that the students tied him like a goat and proceeded to pounce on him, beating him black and blue before handing him over to the Vigilante.