Siblings Conspire To Kill Their Brother, Hack Open His Neck In Ohaji (Viewers Discretion)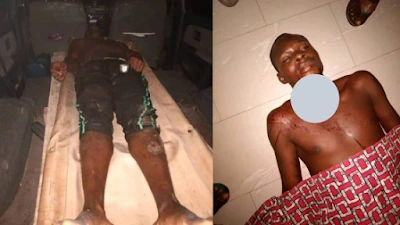 A young man identified simply as Chukwuma, has been hacked to death by his siblings in Umuwaku, Ohaji/Egbema, Imo State.
The tragic incident happened at about 11p.m on Friday, July 31 at their hometown. It was gathered that his siblings, especially two of his brothers carried out the dastardly act, Nicolekaima reports. 
A source who seemed to know the family quite well, said the deceased was a father, as he left behind two children. According to the source, there were four siblings that executed the heinous plan.