African Lady Flogged Mercilessly For Sleeping With Man In Saudi Arabia (Video)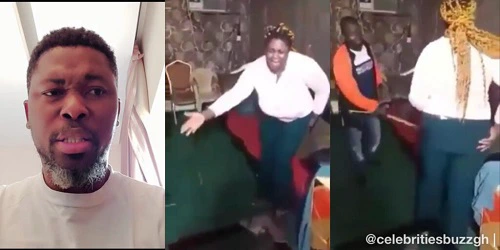 A Ghanaian activist, Kwame A Plus has raised alarm, calling for the arrest of the person who flogged a Ghanaian girl for relationship in Saudi Arabia.
The girl was accused of sleeping with a Sudanese man.
It was gathered that the girl was disgraced after being mercilessly flogged by an Alhaji.
Stories are that the incident occurred in Saudi Arabia and the who man mercilessly flogged her is the top of the Ghanaian group within the Arab nation.