17 year old boy from Nigeria drew President Donald Trump's picture
Art has become quite a part of our society today. This is used for the conveyance of feelings , thoughts, minds and many things.
While many people also learn to draw, many people have natural talent and drawing skills. We could say the same for a 17-year-old Nigerian who drew a portrait of the United States President Donald Trump.
The young boys name is Oladiji Mayor, and he is from Ondo state in Nigeria a place where many have heard of. This young boy have impressed many people including Americans with his new artwork. The boy drew a nice picture of Donald Trump and many Americans took to their Twitter handle to address it and were pleased.
According to him It took him 18 days to draw the image and he needs people to share his stunning artwork before he can get to President Donald Trump.
Many Americans call him a genius that he is very good at drawing.
Here are the pictures of what he drew;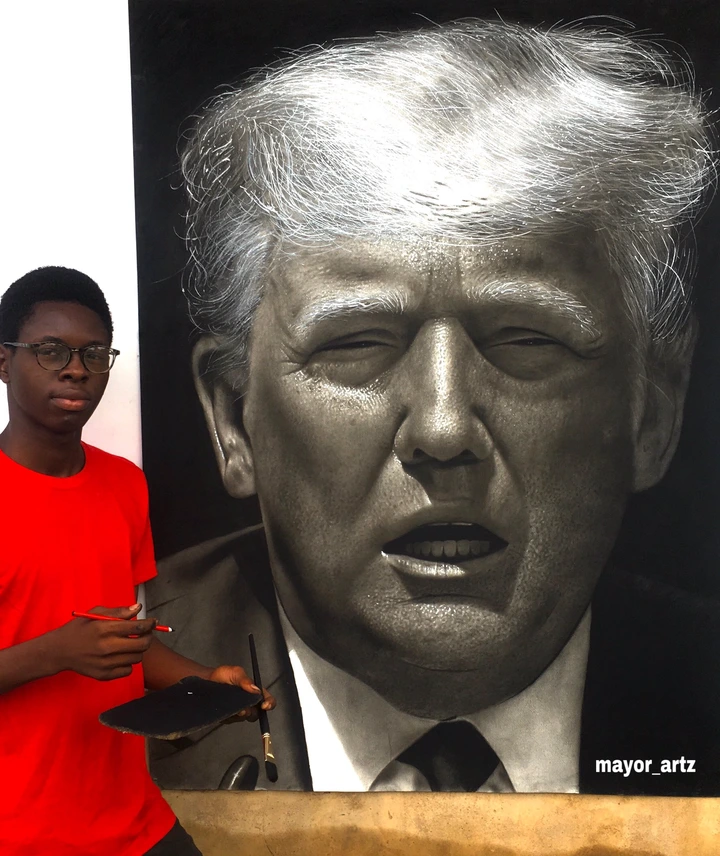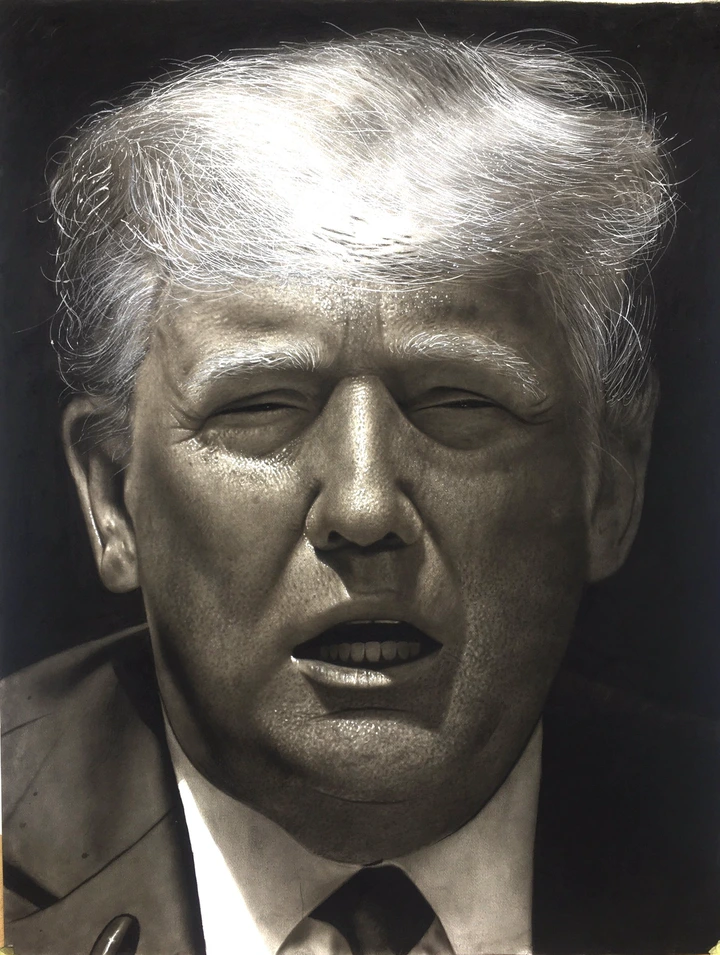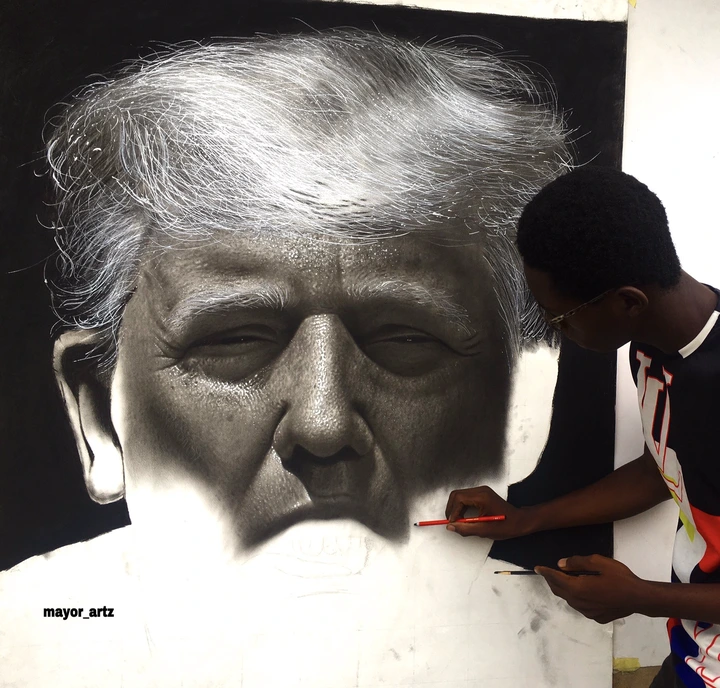 See how lots of people commended his work….