Mothers Be Careful, See What A Nanny Did To A Baby Placed Under Her Care – (Video)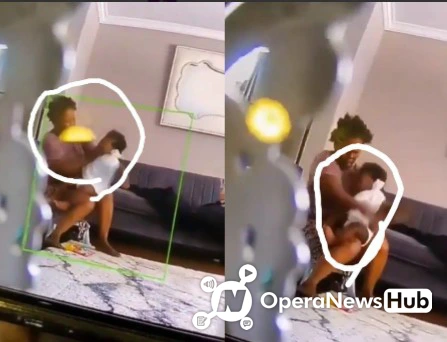 A 71 year old nanny has shown another level of having no fear of God as a video going viral currently shows how she was beating and kicking a child who can't even walk yet.
According to the reports, the baby was placed under the care of the nanny while the mother went out. She came back and saw the child crying, she went ahead to view the recordings of the CCTV footage inside the living room and she saw the nanny beating the child without any remorse at all.
The nanny didn't know the living room is under the coverage of a CCTV camera, She was trying to cloth the child but ended up kicking the child and even slamming the boy on the ground. She later left him to cry alone.
My advise to all mothers reading this article is don't trust the welfare of your son or daughter to no one. Manage your time well and take care of your children yourself.
Meanwhile, the 71 years old nanny has been arrested.
Why do parents need to employ a nanny to take care of their children?
Is this right or wrong?